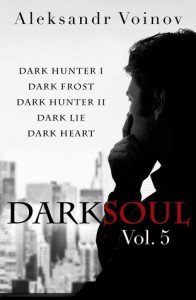 4,8 Stars. Because I am not going to give my over 4 stars rating that easy in the future.
Because there are only 2 books with 5 stars rating for me by now.
My shelf be-read-before-die.
And this 4,8 stars are more than all my previous 5 ratings reviews until now.
But I am going to change it. Sorry but I want to.
Maybe you have already noticed that I am going through my
Voinov phase of life
and that it is why right now I don't have any interests to read something except his books.
In my review of
Soldiers
I said, I want to read everything he has already written and is going to write. I meant it maybe 90%. After I have finished
Special Forces
I meant it 100%.
And with every his book I've read this percentage is growing. Mathematicians would say it is impossible.
100%
is
100%
. I would say they have to read him.
End.
.
Let talk about the substantiality.
My thoughts about the series:
I didn't really know what to expect from this series as I started it.
I am normally not a fan of short stories and even less of series that consist of many short sequels. To tell the truth I would have never paid too much attention to the series if it were from some unknown author.
But it was not my first book of A. Voinov. I wanted to read it. Goal oriented. And Aleks didn't disappoint me. Again. From the first page I found myself amid the mayhem of feelings, amid the emotional roller-coaster ride Stefano and Silvio were going through. Together with Donata, Stefano's wife. Oh..Silvio, he stole my heart!..I wish I could have more of this story!...Too bad that everything was over so quickly!...
The writing...
I think I have to invent a new adjective to be able to describe his writing skills. I have to work on it ;-))
In spite of my inexpressible admiration I try to stay objective. I would like to have this 5 parts as a full length novel, in one piece, from the very beginning. I don't think that the splitting was the right decision. It chased probably many readers away who have not yet known the author and his books. Too pity for the both sides!
For the insider (I am not a Voinov-expert, Jennifer ;-), I am just one of his true fans), it is not a matter of money- I'll pay every price for his books, doesn't matter what they cost. But for many readers it is a matter of the principle. Because the most of them prefer full length novels and pay not too much attention to sequels under 70 pages. Welcome to the reality. Too pity for the both sides! I know I am repeating myself but I do think it is important.
To complete my thoughts...</</b>

And talking about money...Why I am ready to pay every price fot his works. Because I had a pleasure to read one of the best books that was ever written, for free. Over 3000 pages, for free. 2,5 years of the hardest work, text lines designed with sweet, pain, heart. For free. Skinned soul. FOR FREE.

I will BUY EVERYTHING he'll write. Short novel? YES! A cooking book? YES!
An epic work? YES!YES! Gay Historical? YES! YES! YES! YES! YES! YES!

We live in a consumer society. We don't get used to the fact that things that are offered for free could be good. Less- that they could be excellent.
It is the biggest surprise of my long reading experience until now-
the best book I have ever read IS and ALWAYS WILL BE noncommercial.

Yes, I am talking again about Special Forces