4,3 STARS!!!
This book was like a slight breeze on warm sunny days, it was like a light desert after the great meal!
There were no misunderstandings and nerving heroines. There were no disappointed and confused twists and turns.
It was everything almost perfect. It was hot, steamy and sexy! It turned me already on as I saw "it is not suitable for anyone under the age of 18" and it was definitely not suitable for the reading in public! The sex scenes were not only HOT, but tastefully done. My panties burned right off my body!
The seven Walker brothers are hard working, wealthy, super hot, bad boys who are looking to set up an exclusive sex club. In this book, Kaleb and his brothers are looking to buy a part of Zoey's dad land that's been in their family for many years.
So, we have Kaleb and Zoey, best friends for as long as they can remember, finally succumbing to the simmering sexual attraction that has long been repressed between them because they fear the damage they could do to their friendship. When they finally come together…
OMG!!!
The sexual tension between these two is so thick you can taste it! Speaking of sexual tension lets not forget about Gage, Kaleb's best friend… But I don't want to ruin the story with the juicy details… Who knew how hot threesomes could be!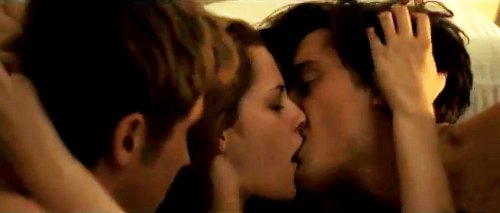 I am now a fan of Nicole Edwards for life!
The Walker men are just mouth watering and I look forward to more adventures and hotness from them!
Warning: This book contains m/f/m menage, exhibitionism,voyeurism, graphic language!